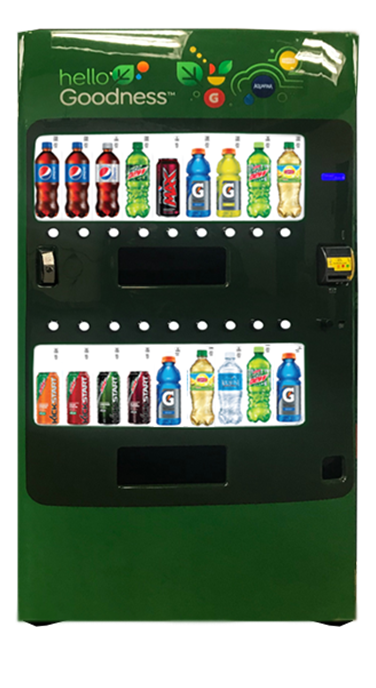 ---
Today's consumer wants to be able to choose from a variety of the latest beverages and only the Seaga LV2018 gives you the power to load up with these high margin products developed by PepsiCo.
The time is over for placing 7-10 selection stack vendors with their limited offerings; they simply miss today's marketplace.
Why spend more on a glass front or struggle to set up and maintain an average stack vendor when Seaga is making PepsiCo's preferred Lean Vendor?
Higher profit margins and expanded options; all with a lower cost.