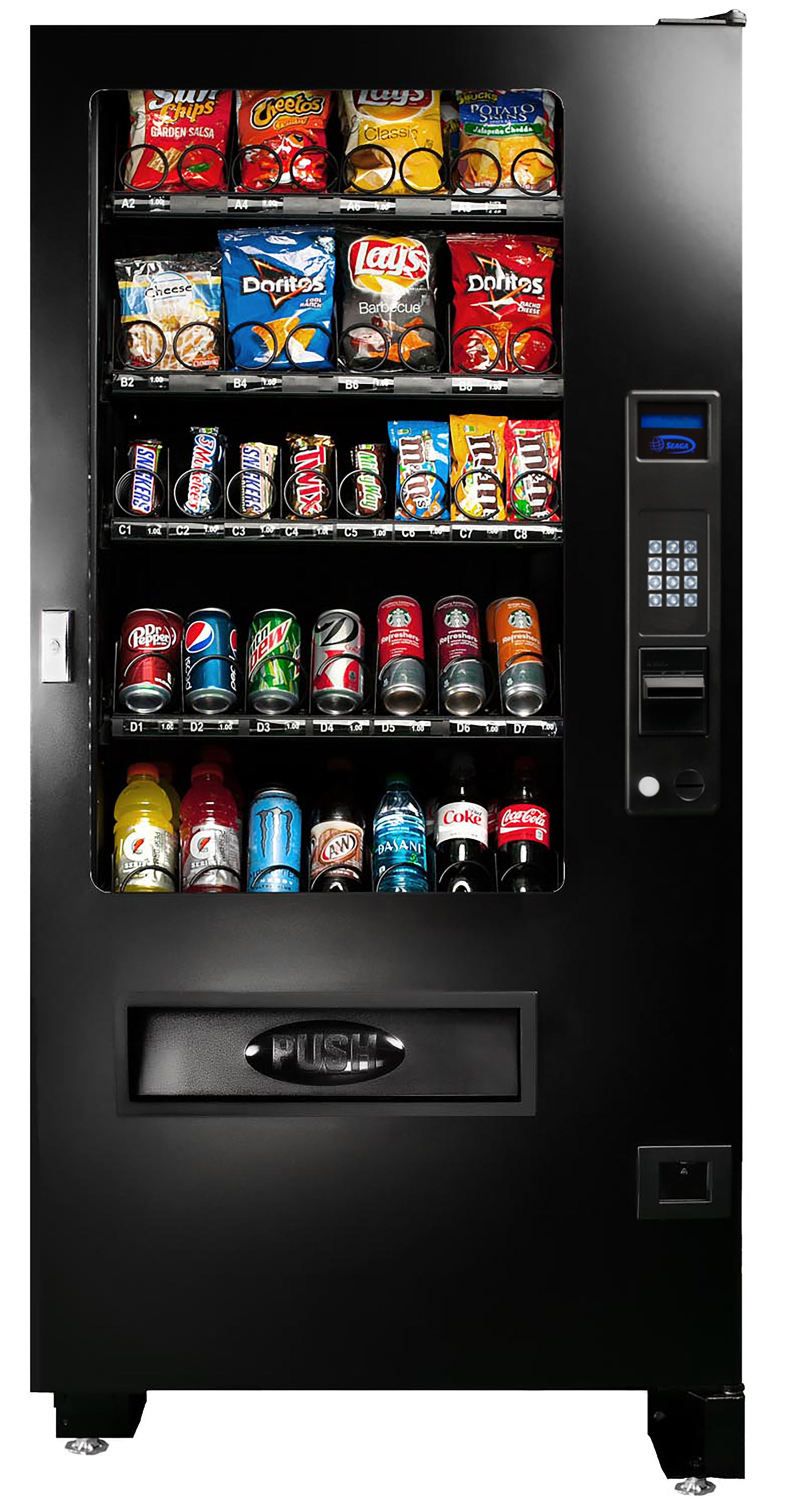 BAHADURGARH, India, June 19, 2017 /PRNewswire/ — Seaga India Pvt. Ltd., a 100% subsidiary of Seaga USA, is the world's leading manufacturer of automatic merchandisers and is one of the first Indigenous manufacturing houses of its kind and the engineers behind the most energy efficient vending technologies in Asia. Seaga India Pvt. Ltd. is no stranger to groundbreaking environmental enlightenment. Seaga is the leading pioneer behind award-winning smart technology with ISO 14001 certification, confirmation that only reaffirms Seaga's commitment to the atmosphere and the environment. Seaga's engineers provide the most substantially efficient and smart vending technology in Asia.
Since PM Narendra Modi launched the Make in India Initiative in 2014, Seaga India's team has taken advantage of the opportunity and embraced his goals, in turn making Seaga India a global manufacturing hub with great effort and determination. Seaga's management and engineering teams have clearly embraced his proposals in developing vending technology and equipment that expands on PM Modi's vision as PAN India is delighted to install Seaga's eco-friendly technology.
Driven by the highest performance level refrigeration engineering and sophisticated testing facility, in adaptation of most proven, eco-friendly and advanced cyclopentane insulation system. This, coupled with their exclusive optimum energy efficient LED lighting, the company is doing more than talking about their carbon footprint, and they are acting on it. Designed by India's talented engineers the INF4C Combination is one of the most efficient, best in its class, automated vending machines on the market in day-to-day usage.
"It has always been imperative that we here at Seaga, engineer machines that matter. And developing products that are energy efficient and environmentally safe are some of the driving forces motivating us as leaders in the most effective industry firsts when it comes to environmentally conscious product design and deployment," said Steven Chesney, CMD, Seaga India.
Seaga India's Infinity line dares to be one of the sleekest and most diverse families of vending machines made with feature rich engineering, robust vending technology, and adaptable components across the Infinity line of products. The Infinity range offers eco-friendly vending excellence in abundance and the INF4C Combination is no exception to the rule. Not only is the INF4C Combination the absolute vending choice when it comes to having the talent to vend many products that can be customized on choice of user, but it's also the economical choice boasting energy efficiency, as well as lock-out and timed vending for conserving energy and other situations that may require you to pause the machine's activity for periods of time.  Multinationals, railways and shopping malls across PAN India have all experienced the longevity and durability the INF4C Combination has to offer.